A Writer's Idealism is Shattered
when two Hippie Chicks invade his House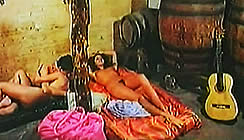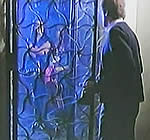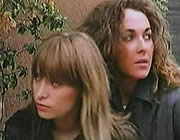 Original Spanish Title: VICIOUS AL DESNUDO

director: Manuel Esteba
starring: Jack Taylor · Adriana Vega · Eva Lyberten · Silvia Solar · Frank Garrik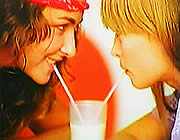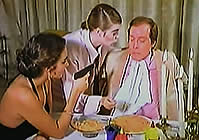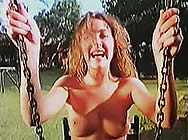 What a cynical, mean-spirited film from writer/director Manuel Esteba! Here is the story of Juan Aznar, a writer who has etched a successful career by sympathizing with the emerging youth counterculture. His book agent tells Juan that he's being naive and the "youth of today are not worthy of his defense." But Juan is a liberal intellectual who thinks the new hippie movement is socially healthy. Then, one day while his loving wife and kids have gone to visit parents for a holiday, two hippie girls come knocking at his door. They claim to have car problems in the rain. Juan lets the girls inside, falls victim to a seduction and never recovers from his deadly mistake.
Director Esteba had a career which suffered from poor distribution in the aftermath of Spain's severe censorship fixation during the restrictive Seventies. He made films which pushed the envelope - thus targeting them for police busts - which, in turn, caused many vendors to simply not take the showcase risk. His most controversial films were easily this one and the subsequent SEXO SANGRIENTO. Mr Esteba died at age 68 in February 2010.
Especially noteworthy here is Jack Taylor's performance. Jack's rabid fan-base initially sprang from his many sleazy portrayals of elegant [yet decadent] characters in numerous Jess Franco films, including EUGENIE: JOURNEY INTO PERVERSION and SATANIC SISTERS. But his career did not begin nor end with Franco. Jack Taylor was born George Randall in Oregon City, Oregon USA, October 1936. He moved to Hollywood in the mid-50s where he worked on several TV shows before deciding to put his high-school Spanish classes to use by accepting a position with Mexican producer/director Frederico Curiel. Acting under the psuedonym Grek Martin, he performed in numerous Curiel films [ie, NEUTRON THE BLACK MASK] between 1960-64 before moving to Spain to star in various Spaghetti Westerns. By the end of the '60s, Jack had begun doing 'voice work' [he was Paul Naschy's English voice for most of the International prints] and he met Jess Franco as well as a slew of other genre filmmakers [Leon Klimovsky, Armando de Ossorio, Jose Larraz, and Juan Piquer Simon]. He began making movies with them. Jack Taylor's most impressive roles are 1) the morally dubious voyeur'hero' in the twisted VAMPIRES NIGHT ORGY, 2) the sniveling gay college professor in the notoriously gory PIECES, and 3) the damaged aging intellectual who tragically miscalculates his liberal philosophies in this masterpiece.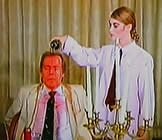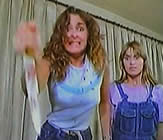 A Spanish film with English subtitles; fullscreen format, uncut (87 minutes),
DVD encoded for ALL REGION NTSC WORLD FORMAT; extras include theatrical trailers.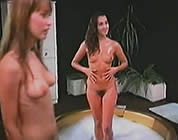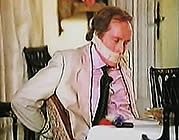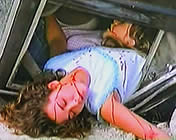 Strong Sexual Themes/Violence/Nudity/Drugs
For Mature Audiences Only