TWO FILMS IN SPECIAL NAZIPLOITATION PACKAGE
Double Feature: Two Complete Films on 2 DVDs

[This is the fourth volume in this series]
Click here for the first Naziploitation Double Feature release
Click here for the second Naziploitation Double Feature release
Click here for the third Naziploitation Double Feature release
film one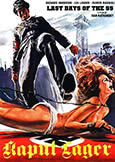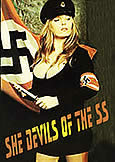 film two
Film One: KAPUT LAGER: LAST DAYS OF THE SS (1978)
PLUS
Film Two: SHE DEVILS OF THE SS (1978)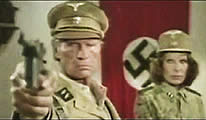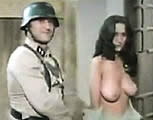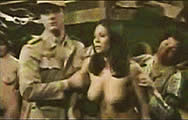 FEATURE ONE
KAPUT LAGER: LAST DAYS OF THE SS (1977)
director: Luigi Batzella (as Ivan Kathansky)
starring: Richard Harrison · Lea Lander · Gordon Mitchell · Isarco Ravaioli · John Brown
During World War II, an American major is captured by the Germans and thrown into a POW camp run by a sadistic Nazi officer, whose main pleasures are whipping the local female population and torturing prisoners. The major organizes an escape attempt using the camp's vicious female doctor as a hostage. Directed by Luigi Batzella, the director responsible for the most extreme of the Naziploitation films including THE BEAST IN HEAT.

An Italian film in English Language; widescreen (16:9), uncut in DVD encoded for ALL REGION NTSC, playable on any American DVD machine; Extras include trailers.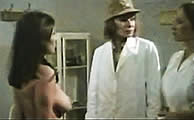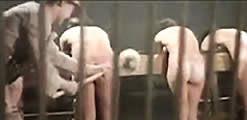 ______________________________________________________________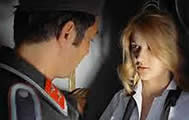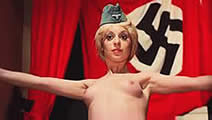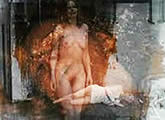 FEATURE TWO
SHE DEVILS OF THE SS (1973) EINE ARMEE GRETCHEN (Frauleins in Uniform)
director: Erwin C Dietrich
starring: Elisabeth Felchner · Karin Heske · Renate Kasche · Carl Mohner · Helmut Fornbacher
In the last days of WW2, German women are volunteering to join the army to serve in front lines so they may "do their duty' by having sex with brave Nazi soldiers. They also engage in intimacy with each other while trying to keep their spirits high as the vengeful Soviet army pushes further into Germany.
A Swiss/German film in English language; widescreen format (16:9), uncut (97 minutes), DVD encoded for ALL REGION NTSC WORLD FORMAT. Extras include theatrical trailers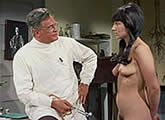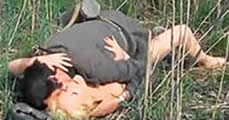 Adult Material/Graphic Violence/Nudity/Rape/
Sexual Brutality/Whipping/Bondage:
Recommended for Mature Audiences Only