Notorious Argentinean Roughie with Marcela La Barca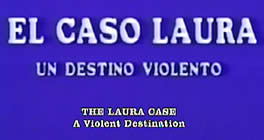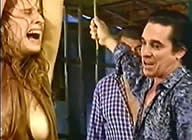 Original Argentinean Spanish Title: EL CASO LAURA: UN DESTINO VIOLENTO
[the Laura Case: A Violent Destination]

director: Gustavo Ghirardi
starring: Marcela La Barca · Romualdo Quiroga · Jorge Schurbert · Benice Soto · Carmen Wionczak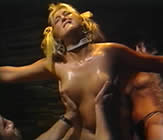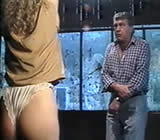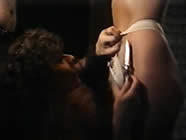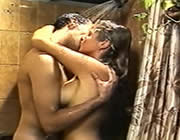 Patricia Miriot is the hostess for a kid's show on a television station in Buenos Aires. One day, during a photo session, she is drugged and raped by a gang of pornographers. They threaten to send the video to the Media (and 'accidentally' broadcast it during her program) if she doesn't agree to participate in an elite S&M Sex Party. Afterwards, she is then blackmailed with an even more explicit tape. Overwhelmed by the humiliation, she attempts suicide but is rescued by her sister. Unfortunately, Patricia's ordeal has caused some physical damage - including blindness - and she is confined to a clinic. Her sister Laura is a doctor who decides to use her expertise with poisons, acids and communicative diseases [specifically, Aids] to instigate an attack against the gang. However, despite her plans, Laura soon becomes a victim herself.
This movie was promoted as "El film erotico mas fuerte jamas filmado en las Argentina" [The strongest erotic film ever made in Argentina]. It was directed by trash-veteran Gustavo Ghirardi, reportedly based on on a true crime report. Mr Ghirardi was the exploitation filmmaker who also helmed THE THIEF, THE RAPIST AND TWO WOMEN and wrote the script for ASSAULT AND RAPE ON 69th STREET.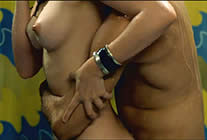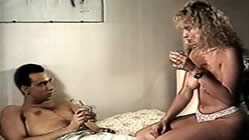 An Argentinean Spanish production with optional English subtitles; widescreen format (16:9),
uncut version (71 min.), DVD encoded for ALL REGION NTSC, playable on any American machine.
Extras include selected trailers.