"The Scariest Movie of the Past 30 Years"
                                                                  --Top Found Footage Films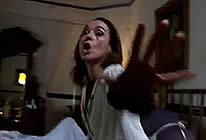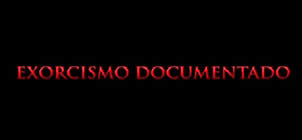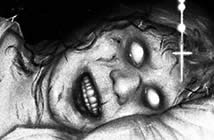 original Guatemalan/Spanish title: EXORCISMO DOCUMENTADO [Exorcism Document]
also known as DOCUMENTED EXORCISM and POSSESSION OF ANA NICOLE MENENDEZ
and TRUE EXORCISM OF ANA NICOLE

director: Rodrigo Estrada Alday
starring: Daniela Castillo · Jose Manuel de la Puente · Roberto Diaz Gomar · Hilda Mansilla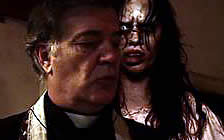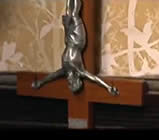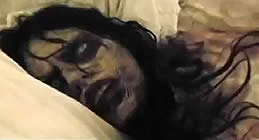 Many international audiences and critics have called this film "One of the most frightening movies ever made." Without a doubt it CERTAINLY is the scariest Exorcism film since William Friedkin's Exorcist in 1973. With it's alarming mix of archived and reconstructed segments, this production transcends the current rash of [American] schlock projects and sets the new standard for somber fright fare. It's interesting [and somewhat exasperating] that the American studios with Paranormal Activity, Conjuring, The Possession, etc, get it so wrong while many International filmmakers - producing movies in rather unlikely places like Guatemala (this production), Turkey (SICCIN), Spain (EXORCISMUS) or Thailand (P) - can get it right.
Something terrible is happening to a 16 year old girl named Niki. She becomes withdrawn, can't sleep and looses her appetite. Her mom Carmen takes Niki to doctors, then psychologists, but no medication works and the girl's health continues to spiral downward. She soon becomes destructive to herself, starts suffering from rashes, and open wounds. A noted psychiatric, Dr Pablo Saura, takes an interest in the girl's case and begins recording daily sessions inside her house. After a series of unexplained, horrific incidents, Dr Saura becomes convinced that medical science cannot help Niki. He suggests that she could benefit from an Exorcism. But the Church rites only add more mayhem to the chaos.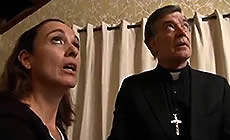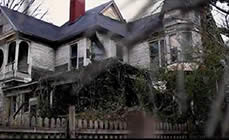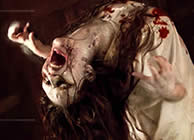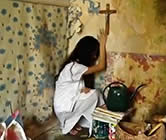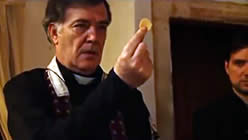 A Guatemalan/Spanish film with optional English (ON/OFF) subtitles; widescreen (16:9) format,
Fully uncut version (118 min.), encoded for ALL REGION NTSC, playable on any American DVD machine;
extras include original trailer.