Please Note: This is a XXX Hardcore Production
The film, including images and description on this page...
for ADULTS ONLY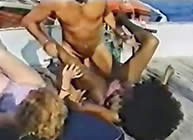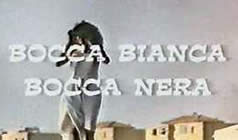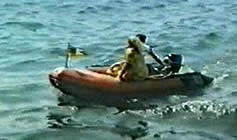 original Italian title BOCCA BIANCA BOCCA NERA [White Mouth Black Mouth]
 
director: Renato Polselli (as Hard Sacc)
starring: Ajita Wilson · Marina Hedman (as Marina Lotar) · Gabriel Pontello · Mary Ramunno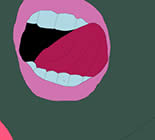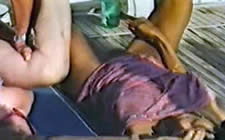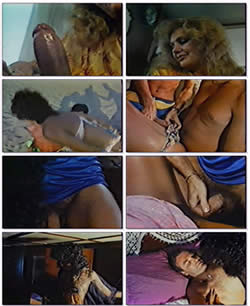 Usually, Renato Polselli directed films under the pseudonym 'Ralph Brown' and he is best known for TRUTH ACCORDING TO SATAN, VAMPIRE OF THE OPERA, DELIRIUM and BLACK MAGIC RITES AND ORGIES OF THE 14th CENTURY. As his career continued, Mr Polselli's films became more excessive; some critics wrote that he had gone insane. He included hardcore scenes in REVELATIONS OF A PSYCHIATRIST ON THE PERVERSE WORLD OF SEX (1973) and OSCENITA (1979), resulting in major distribution problems. After a five year hiatus, he returned as a porn director, helming this movie in 1985. Renato Polselli worked as a scrptwriter in the '90s; he wrote Pasquale Fanetti's CRIMES IN A RED LIGHT in 1996. Renato died of natural causes at age 84 in October of 2006.
35 year old genre queen Ajita Wilson stars here in one of her final roles (she died 2 years later from cerebral hemorrhage after an automobile accident). This is the gonzo story of a young woman who confronts her rival in a sex showdown after boyfriend Gabriele cheats on her.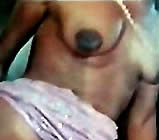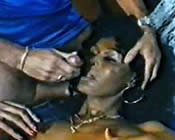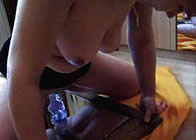 An Italian film with optional (ON/OFF) English subtitles; widescreen format, uncut 68 minutes),
DVD encoded for ALL REGION NTSC WORLD FORMAT. Extras include selected trailers.
Hardcore (XXX) Sexual Situations/Explicit Male and Female Nudity/Sexual Brutality
for Adult Audiences only