A Shocking, Brutal Homage to the Extreme Cinema of the '70s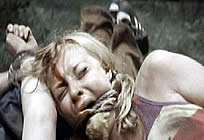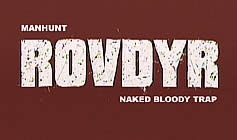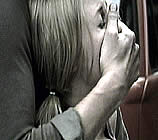 Original Norwegian Title: ROVDYR [Manhunt]
also known as NAKED BLOODY TRAP
director: Patrik Syversen
starring: Henrie He Bruusgaard · Lasse Valdal · Nini Bull Robsahm · Jorn Bjorn Fuller Gee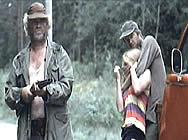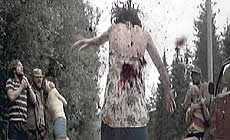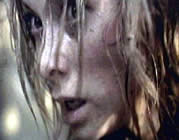 Genre fans will know immediately that they are in for a superb exploitation experience... as the movie opens with David Hess' theme to LAST HOUSE ON THE LEFT playing on the car radio. Yes, tighten the seat belt. This is going to be a rough ride!
This Norwegian film is set in the 1970s (while also capturing the essence of '70s extreme cinema). A group of friends - in a mini Bus - have traveled to the wilderness to go hiking and camping. They are celebrating Camilla's last weekend before going away to college. Their journey is interrupted when they give a ride to a scared backwoods girl. Seemingly she had been trying to get away from her abusive boyfriend but his family isn't happy about it. They track her down, snatch her from Camilla and her friends, and then kill her in the road. At this point, all hell breaks out. The friends scatter into the woods but they are now prey for the sadistic redneck family.
The motion picture was a huge hit in Norway and then became a blockbuster in many other parts of the globe. As of this writing, it has not been released in the United States. Expect not only gruesome scenes and excessive gore, but remarkably good acting and creative camerawork. The story is written by the director and one of his leading actresses, Nini Robsahm.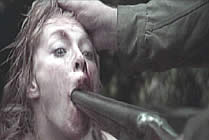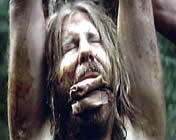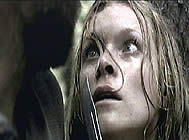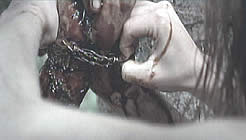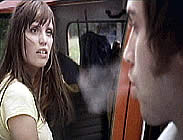 A Norwegian film with English subtitles; widescreen format (16:9), uncut print (77 min.), DVD encoded for ALL REGION NTSC, playable on any American machine. Extra includes trailer.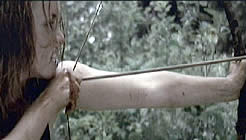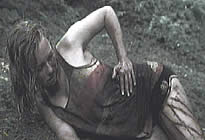 Nudity/Rape/ Sexual Brutality/Graphic Violence
For Mature Audiences