Petra Scharbach in her First Starring Role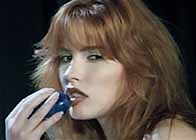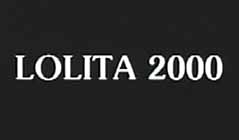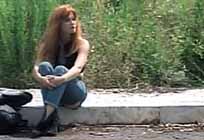 original Italian title LOLITA 2000

director: Pasquale Fanetti and Claudio Papalia (as Clyde Rocca)
starring: Petra Scharbach · Virna Anderson · Giancarlo Teodori · Raoul Tebaldi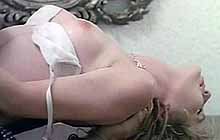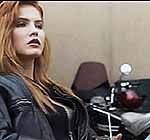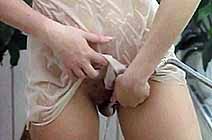 Petra plays Lolita in her first starring role (preceded by supporting performances in EROTIC GAMES and DIVA FUTURA). Lolita is a sexy girl [obviously] who runs away from a boarding school to "get lost in the crowd." Instead, however, she sleeps her way to success, down an uncharted highway. She drifts from Joint the biker to a traveling fabric salesman, from a notorious politician to a corrupt banker, which finally lands Lolita in a scheme with a Russian Deputy Minister and his girlfriend Greta.
Petra Scharbach moved to Italy, at an early age, from Frankfurt Germany. In her late teens, she became a fashion model and then - after meeting director Pasquale Fanetti - an actress in mostly his films (e.g., OBSESSION: TELEPHONE SEX, ROSE PETALS AND THE INVISIBLE MAN, 3 DAYS OF LOVE, LOLITA FOREVER). Her popularity landed Petra on the cover (and in the pages) of Playmen twice in the mid '80s [Playmen was the Playboy rival in Italy from 1967-2002]. Ms Scharbach left the film industry in the late '90s. Today she paints pictures using her body as a brush. Her first exhibition was held in Parma Italy in December 2004. She has since traveled across Europe and Asia with her artwork.
Pasquale Fanetti (better known by his Frank De Niro pseudonym) is probably the sleaziest of all the Italian filmmakers (besides the aforementioned titles, also see TOP MODEL 2, SCENT OF PASSION and LOVES OF LADY CHATTERLEY). He has the shameless ability to linger over each scene with a leering intensity unparalleled in erotic cinema (perhaps a talent fine-tuned from his many years as a major Industry cinematographer). Over the years, Mr Fanetti would use numerous pseudonyms including Dudy Steel, Emanuele Glisenti and Robert Fani. He retired from the film business in 1996 after releasing the wildly erotic werewolf tale LYCATCOPUS.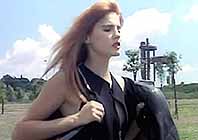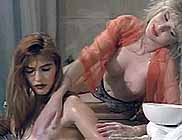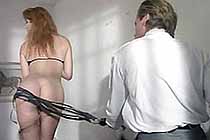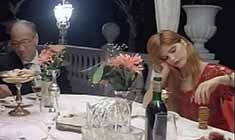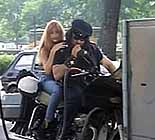 An Italian film with optional ON/OFF English subtitles; widescreen (16:9),
totally uncut version at 80 minutes, encoded for ALL REGIONS NTSC,
playable on any American machine. Extras include selected trailers.

      

Strong Sexual Situations/Nudity/Sexual Brutality
for Mature Audiences only