Luigi Scattini's Dark and Gritty Tale
of Porn Industry's Ugly Underbelly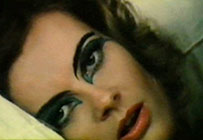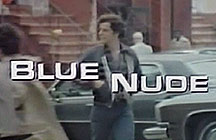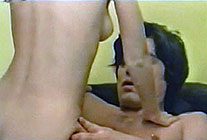 Also known as: NUDA PROHIBIDA [Naked Forbidden] (Spanish Title)

director: Luigi Scattini
starring: Gerardo Amato · Susan McBain (as Susan Elliot) · Giacomo Rossi-Stuart · Renato Romano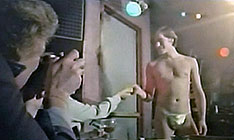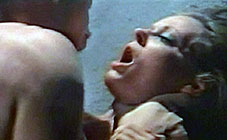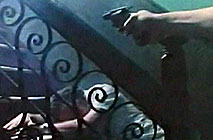 Gerardo Amato plays Rocco (loosely based on Joe Dalessadro before his Andy Warhol days). He's been trying to make it in New York, hoping to make it as a script-writing actor. To survive, Rocco has worked at everything from dog-walker to tour guide to male stripper. His 'break' comes when he's hired to act in a film. But it turns out to be XXX trash directed by Carter Stevens (played by porn filmmaker Stevens). During the shoot, he meets Lilly and his life begins to spiral even further downward.
Director Luigi Scattini graduated with a law degree, but chose instead to become a film critic for several Italian magazines. He worked as a documentary filmmaker in the early '60s and moved to the lucrative mondo shockumentaries with PRIMITIVE LOVE, SWEDEN HEAVEN OR HELL and WITCHCRAFT '70. In 1977, he helmed a quirky romance actioner with Pamela Grier, NIGHT OF THE HIGH TIDE. Mr Scattini died from natural causes in 2010 at age 83. In an interview shortly before his death, Luigi said this film was his "best, if not favorite project."
Susan McBain, an American porn actress, uses the Susan Elliot alias here. Throughout the '70s, she had numerous supporting roles for major directors from Radley Metzger to Gerard Damiano, but she is best remembered for playing Superman's girlfriend, Lois Lewd, in the hardcore XXX version SOUPERMAN. Like the character in this film, the real Susan McBain also also worked as a dancer in strip clubs while acting in hardcore movies trying to stay alive during America's Golden Age of Adult Cinema. She retired from motion pictures shortly after making this movie.
Lead actor Gerardo Amato established himself with five years of constant television work in Italy before starring in this film. He continues working in Italian TV [currently in Il Sangue e La Rosa (The Blood and the Rose)] but is best known for starring in the cult films SWEETS FROM A STRANGER, RED MONKS, and as Pamela Prati's psycho boyfriend in GILDA.