Spanish Language with English Subtitles and English Language Versions
Two Complete Versions on One Extended Disc!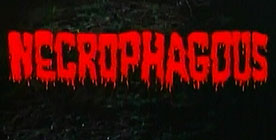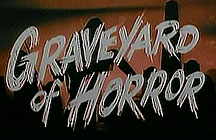 Original Spanish title NECROPHAGUS
also known as EL DESCUARTIZADOR DE BINBROOK [The Butcher of Binbrook]
and THE GRAVEYARD OF HORROR [American English Edit]

director: Miguel Madrid (as Michael Skaife)
starring: Bill Curran · Beatriz Lacy · Yocasta Grey · Frank Brana · Catharina Ellison · Victor Israel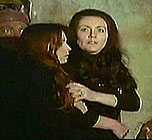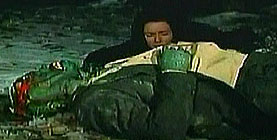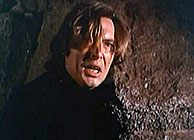 Set in Scotland, this is the story of a rich aristocrat named Michael Sherrington who returns home to discover that his wife died during childbirth. Neither the family nor her doctor can provide a logical story, so Michael begins to suspect foul play. He sneaks into the cemetery and digs up her coffin which is - shockingly - empty, as are many other graves. But his search for the truth is horrifyingly interrupted by a creature that claws its way from under the ground.
Miguel Madrid began his career as a scriptwriter for [and assistant to] director Joe Lacy (Jose Maria Elorietta, of SPECTRE OF TERROR fame). This motion picture was his debut project and managed to win the Grand Gold Medal at the 1971 Semana International Film Festival. He followed this project with the cult favorite KILLING OF THE DOLLS two years later. Later, Mr Madrid worked with controversial maverick director Manuel Esteba (VICIOUS AND NUDE and SEXO SANGRIENTO [Bloody Sex]) before his death in 1996 at age 62.
International critic Gim Wilinson wrote "NECROPHAGUS is of the most supremely bizarre horror films ever!" but was also quick to mention: "It is advised that the movie be watched in the language it is shot in, Spanish, as the English dubbing in the American release is truly appalling."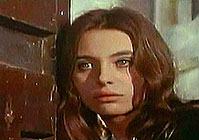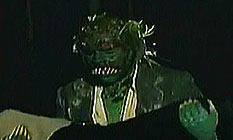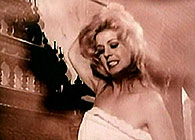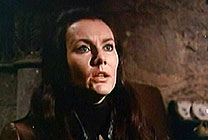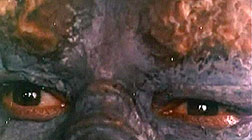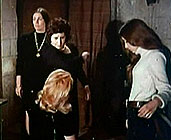 Two complete versions of a Spanish Film: with English subtitles or English language,
the original is widescreen while the American version is fullscreen, complete and uncut
(169 minutes total) for NTSC ALL REGIONS, playable on any American DVD machine.
Extras include the International theatrical trailer.

  

Adult themes/Violence/Drugs
recommended for Mature Audiences