Cool HK Detective Caper directed by Mitsuo Murayama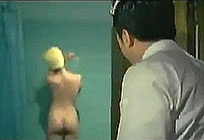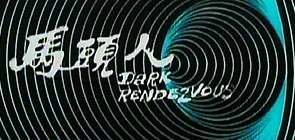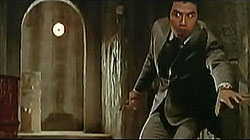 Original Hong Kong title: REN TOU MA [Centaur]

director: Mitsuo Murayama (as Mu Shih Chieh)
starring: Ling Yun · Chiao Chiao · Yu Chien · Tina Ti · Angela Yu Chien · Chang Pei Shan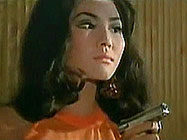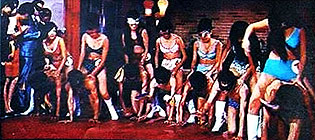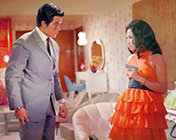 Here's a Hong Kong film obviously inspired by the chic '60s world of James Bond and The Avengers. For this eye-popping adventure, private detective Chang Wen Chiang gets a panicked telephone call from his ex-girlfriend Li Lan Hsing. Apparently, she was 'entertaining' a gentleman in a swank condo when somebody broke inside and stabbed him to death in the bed. Chang jumps in his red sportscar and rushes over. However, instead of saving Li's life, he finds her dead in a pool of blood. This begins Detective Chang's wild venture into the dark underbelly of HK's sordid nightlife, filled with SM and strange sex clubs.
This ultra-cool caper was directed by Japanese filmmaker Mitsuo Murayama, under the Chinese alias Mu Shih Chieh. Throughout the '60s and into the early '70s, Mitsuo enjoyed a double identity as he split his time helming movies in both Japan and Hong Kong. Some of his early Japanese projects were quirky horror films (THE INVISIBLE MAN VS THE FLY MAN), but of the later ones were largely war pictures churned out by Daei Studios during that period. His friend Takumi Furukawa had gone to Hong Kong in 1968 to make KISS AND KILL and he introduced Mitsuo to the Shaw Bros Studio, his new home-away-from-home. The director brought Japanese pop cinema visuals to a series of HK productions that literally exploded in bursts of colors on the screen. Mr Mureyama would eventually retire from his duo-country romps and settle into a career of helming Japanese television programs. He died from a stroke in 1978 at age 57.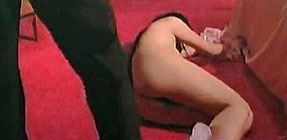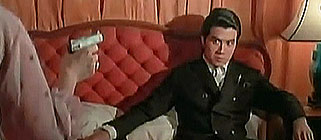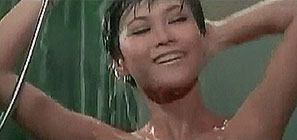 A Hong Kong film with English subtitles; widescreen format, uncut version (85 min.),
DVD encoded for ALL REGION NTSC, playable on any American machine. Extras include selected trailers.