Debut Film for Legendary Beauty Celeste Yarnall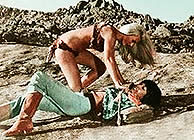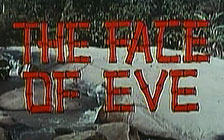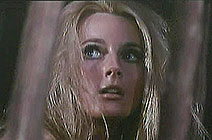 British/Spanish Title: THE FACE OF EVE           Italian Title: HULA HULA

director: Jeremy Summers and Robert Lynn
starring: Celeste Yarnall · Robert Walker · Christopher Lee · Herbert Lom · Maria Rohm · Fred Clark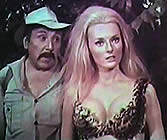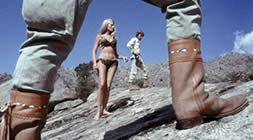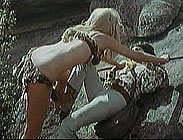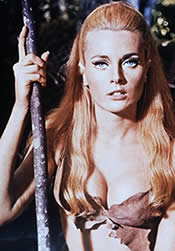 The plot is more involved that similar jungle girl films. Here, adventurer and treasure-hunter Mike Yates is searching the Amazon jungle for an Inca treasure when he stumbles across a beautiful jungle girl named Eve. Later on after returning to civilization, he meets Eve's grandfather, a man being conned by a charlatan and a woman pretending to be his granddaughter Eve. At that point, Mike decides to return to the jungle and recruit Eve to help him find the treasure while reuniting her with her family.
   This is the debut film for Celeste Yarnall. It was preceded with a decade of television work, which included everything from My Three Sons to Man From UNCLE, Wild Wild West to Gidget. But she's probably best remembered for her role of Yeoman Martha Landon in Star Trek. After EVE, Celeste went back to TV work for another 40+ years, stopping for only a handful of films, most notably VELVET VAMPIRE and BEAST OF BLOOD ISLAND.
   Jungle Girl movies were a significant sub-genre in '60s Euro Cinema, most notably TARZANA, KILMA, GUNGALA, LANA, SAMOA, LUANA and GOLDEN GODDESS OF RIO BENE.
A Spanish/Italian film, in English language; widescreen format, fully uncut (97 minutes),
DVD encoded for ALL REGION NTSC WORLD FORMAT; extras include theatrical trailer.