With South American Starlet Libetad Leblanc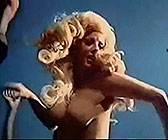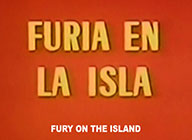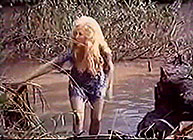 Original Argentinean Title: FURIA EN LA ISLA

director: Oscar Cabeillou
starring: Libertad Leblanc · Enzo Viena · Luis Medina Castro · Zelmar Guenol · Nino Udine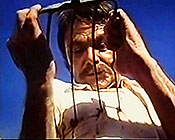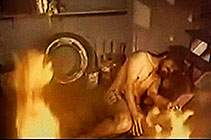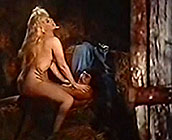 Lily helps run a shanty resort on a tropical island where tourists take day trips on steam boats and are entertained by the locals in a dive/bar restaurant at night. Her boyfriend Tomas wants to leave the island and start a new life with Lily. But she likes it there. And, besides, she doesn't want to abandon her only family, an aging uncle who owns the tour boat. Meanwhile, the Mafia has chosen this island as a rendezvous for a trafficking scheme. The thugs hire Uncle Marcello to help them move the drugs. But when the old man decides to back away from the deal, things get ugly for both him and Lilly.
This film, shot in 1970, is often considered the turning point for the restrictive censorship climate in South American cinema. Prior to the premiere, Buenos Aires officials seized the print and returned it to the theater minus 12 minutes. Producer Hector Otero filed a court injunction against Argentina's Vice Estándares [Vice Standards] and won the case in 1976, allowing the movie to be released uncut. It became la película con las escenas de sexo más fuertes jamás filmada con artistas Argentinos [the film with the strongest sex scenes ever filmed with Argentinean Performers]. This opened the floodgates for a new wave of erotica which included LAS GUACHAS, ASSAULT AND RAPE ON 69th STREET, and THE THIEF, THE RAPIST AND TWO WOMEN
Blonde actress Libertad Leblanc, born Libertad María de los Ángeles Vichich Blanco in Argentia. Throughout the '60s and '70s, she concentrated on roles in exploitative fare like CAPTIVE OF THE JUNGLE and WITNESS FOR A CRIME. Libertad became "La actriz más famosa de Sudamérica" [the most famous actress in South America]. She shot movies with directors in Mexico, Brazil, Venezuela and, of course, Argentina. Miss Leblanc became known for her platinum blond hair, alabaster-white skin and her perchance for playing good bad women with an active libido. She retired in 1990 after 30 years in the movie spotlight.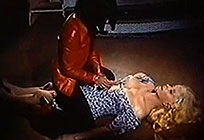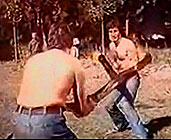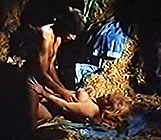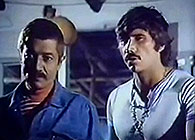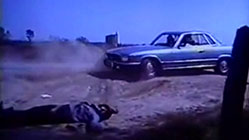 An Argentinean film with optional ON/OFF English subtitles; fullscreen format,
uncut (80 min.), DVD encoded for ALL REGION NTSC, playable on any American machine.
Extras include selected Libertad Leblanc trailers.
Strong Sexual Scenes/Male and Female Nudity/Drugs/Rape/Sexual Brutality
For Adult Audiences