Takashi Ishii's Final Entry in the Original Angel Guts Series
Ultra Rare with English Subtitles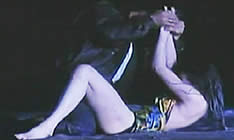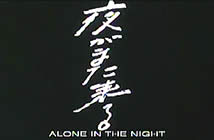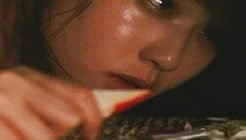 Original Japanese title: YORU GA MATA KURU [The Night Is Falling Again]]
also known as ALONE IN THE NIGHT and ANGEL GUTS: NIGHT IS FALLING AGAIN

director: Takashi Ishii
starring Yui Natsukawa · Jinpachi Nezu · Toshiyuki Nagashima · Naoto Takenaka · Noriko Hayami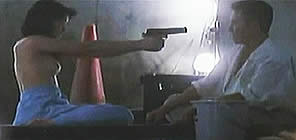 Nami's husband is a Narcotics Agent on a dangerous undercover mission. One day he turns up dead. But instead of being honored as a cop who died in the line of duty, he's denounced as a member of the drug syndicate. Nami wants to clear her husband's name, so she goes into the underground. But her enthusiasm is quickly offset by a vicious gang-rape after which she tries to commit suicide. Undercover cop Muraki save her and they continue the investigation together. However, there is serious trouble ahead...
Initially, Takashi Ishii had a difficult time breaking into motion pictures. Like many of his contemporaries, he wanted to make movies because he loved movies. But Takashi didn't love the requirements necessary (which included years of college and film school). In 1972, he began drawing, putting together an adult manga called Angel Guts, which was published the following year. Nikkatsu Studios hired him to write a screenplay based on his book. The movie, ANGEL GUTS, was wildly successful. It allowed him to write more entries in the series and then eventually Takashi was tapped him to direct some. He continued to write screenplays (probably best known for his EVIL DEAD TRAP) but within a few years he became a sought after filmmaker. To date, he has delivered 40+ movies and has won numerous Best Picture awards. He found International success with his incredible crime actioners GONIN 1 and 2, the female assassin BLACK ANGEL and the FLOWER AND SNAKE films. The recent cinema of Takashi Ishii continues to explore the dark extremities of S&M behavior (ie, SWEET WHIP). He also revived his Angel Guts franchise in 2013 with ANGEL GUTS: MY DOLLY GIRLFIEND.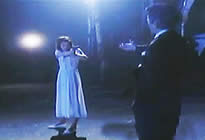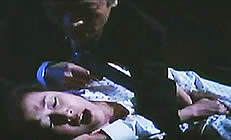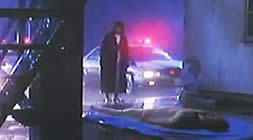 A Japanese film with English Subtitles; widescreen format, uncut version (108 minutes),
DVD encoded for ALL REGIONS NTSC; extras include selected theatrical trailers.