This is for Adults Only (With Some Hardcore XXX Scenes)
The film and the images on this page are intended for Age 18 and Older
"THE BUNNY GAME IS TRULY DANGEROUS CINEMA"
--Marc Patterson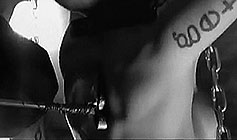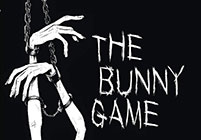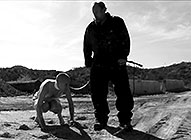 director: Adam Rehmeier
starring: Rodleen Getsic · Jeff Renfro · Drettie Page · Gregg Gilmore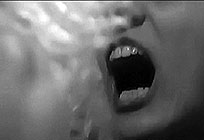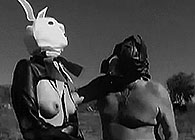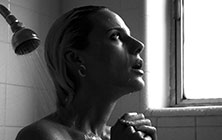 This film, written by actress Rodleen Getsic, is based on a brutal abduction she personally experienced during her life as a prostitute. The story deals with a streetwalker named Bunny who lives a miserable life of addiction and sexual abuse. She spends her days trolling for customers in exchange for alcohol and drugs. Bunny is trapped in this bleak world but she is also defendant upon it. This vicious cycle eventually leads the girl to a brute trucker named Hog who kidnaps her with intentions of dehumanizing and destroying her completely.
After a decade of cinematographic work on numerous shorts and documentaries, Adam Rehmeier struck off on his own with this shocking, disturbing, fearless movie that pushes the boundaries of cinematic mayhem to the limits. After this powerhouse debut, Nebraska-born Rehmeier left the States for Italy. There, he collaborated with Domiziano Christophero on Two Left Arms, based on the book by H. P. Lovecraft.
Despite the end of 'Video Nasties' censorship in the UK, THE BUNNY GAMES was - and continues to be - banned in that country.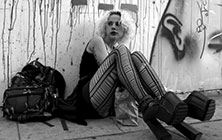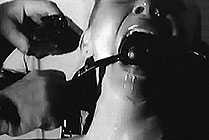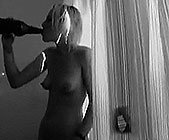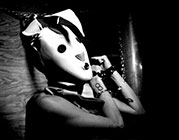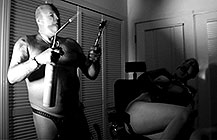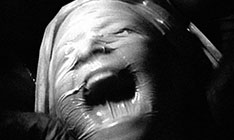 This is an American film in English language; widescreen (16:9), totally uncut version at 77 minutes, encoded for ALL REGIONS NTSC, playable on any American machine.
Extras include selected trailers.

Strong Sexual Situations (including hardcore scenes)/Male and Female Nudity/
Drugs/Graphic Sexual Brutality/S&M/Torture
for Adult Audiences only 18+