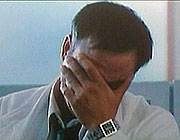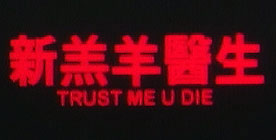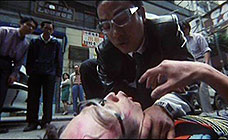 Original Hong Kong title SAN GIU CHEUNG YEE SANG [The New Doctor Lamb]
also known as DR LAMB 2

director: Chung Siu-Hung (as Billy Chung)
starring: Simon Lam · Joey Tan · Mark Cheng · Sam Lee · Tung Cho Cheung · Gladys Fung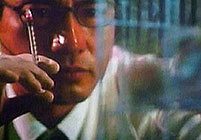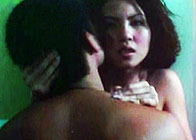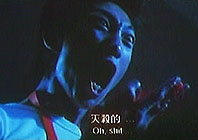 In England, Dr Greg Fong invents a super steroid drug (known as SS160), a cure for most any illnesses or disorders. It also genetically changes the body into someone with superhuman strength. But Fong's obsession with the drug has caused a paranoid mental disorder. When his British partner makes an attempt to steal the formula for himself, the unhinged Fong kills him. Then Fong and girlfriend Vivian leave to Hong Kong where he begins working with an old friend, Mike Chow, a doctor involved in black market organ trafficking. One night, Chow rapes Dr Fong's girlfriend and she reacts by becoming entranced with him. When Dr Fong discovers the infidelity, he decides to get revenge by using his deceitful friend as a guinea pig for new experiments.
Simon Yam (born March 19, 1955, as Yam Tat-wah) has become one of Hong Kong's perennial actors with over 200 films to his name. At age 20, he found work as a model before a decade of HK television work. Simon's popularity exploded in 1992 with a demonic villainous role in Ringo Lam's FULL CONTACT. Later that same year came his most famous movie, Billy Tang's DR LAMB followed by NAKED KILLER. Over the years, Simon Yam has starred in a wide variety of films - including a few Hollywood projects like Lara Croft Tomb Raider: Cradle of Life - but in an exclusive interview in Asian Cult Cinema #33, he said his favorite movies are the ones he made with director Johnnie To: ELECTION, EXILED and TRIANGLE. Genre fans always point to ultra-violent DAY WITHOUT POLICEMEN and RUN AND KILL.
Director Billy Chung produced and wrote this film as a sequel to the aforementioned DR LAMB but the original production company, Grand River Film Ltd, refused permission [thus the odd English language title]. Mr Chung - longtime collaborator with HK producer Wong Jing - also helmed the Anthony Wong classic LOVE TO KILL with Kirk Wong as well as UNDERCOVER, COLOUR OF LOYALTY and NAKED WEAPON (as producer).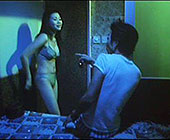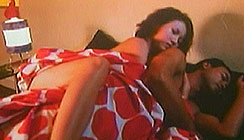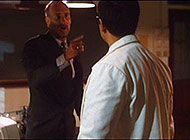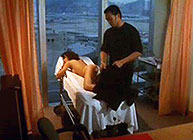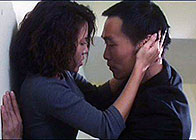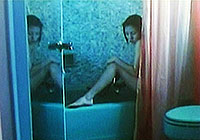 A Hong Kong film in Cantonese language with English & Chinese subtitles;
widescreen (16:9), 93 minutes, NTSC playable on any American DVD machine.
Extras include selected trailers.

Adult Sexual Themes/Rape/Nudity/Graphic Violence
recommended for Mature Audiences