The director of UNTOLD STORY and EBOLA SYNDROME
delivers a horror gorefest based loosely
on Shaw Bros BLACK MAGIC!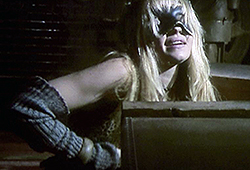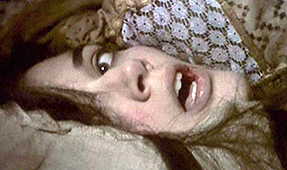 director: Herman Lau
starring: Mark Cheng · Maggie Siu · Suet Lam · Wong Tak-bun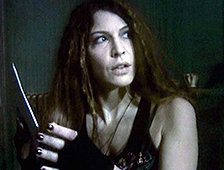 ···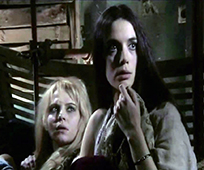 Cops are getting killed. The deaths all carry signs of black magic. The evidence points to Lam Chiu. He's a nasty gangster who once took a bullet to the head from police detective Rockman. As a result, this bad guy can no longer feel pain. Rockman decides to personally track down Lam Chiu after his wife becomes afflicted with sessions of excruciating pain and his new born baby is butchered in the crib.
The Chinese title 'Gong Tau' is identical to the Shaw Bros shocker and sequel from 1975. With this new film, director Herman Yau recreates "the glory of Category III" mayhem... when HK exploitation films were gory, twisted, and enormously entertaining. Essentially, this is a type of cinema [sex, revenge, graphic violence, black magic and even a severed flying head with attached spinal cord!] has become nonexistent since Beijing took over the Hong Kong studios in 1997. However Herman Yau continues to work outside the system with remarkable films like SLEEP CURSE with Anthony Wong, SECOND COMING and this one. For a complete review of GONG TAU see horror writer Edward Lee's article in Asian Cult Cinema magazine #56.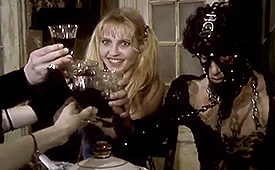 ···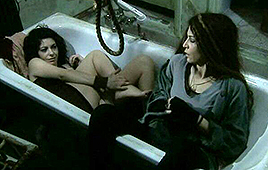 A Hong Kong film; widescreen format (16:9), uncut (94 min.) version in DVD encoded for ALL REGIONS NTSC, playable on any American DVD machine; in Chinese language with optional English or Chinese subtitles. Extras include "making of" featurette, various theatrical trailers.

Graphic Violence/Adult Material/Nudity/
Sexual Brutality/Gore:
Recommended for Mature Audiences Only

  ··